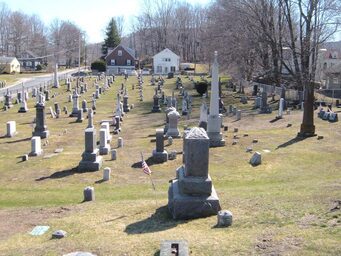 St. Joseph Roman Catholic Cemetery (Old)
115 Oak Street
Winsted, CT 06098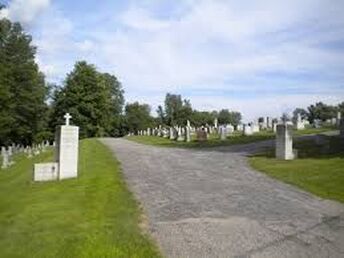 St. Joseph Roman Catholic Cemetery (New)
89 Torringford Street
​Winsted, CT 06098
Cemetery Guidelines
**Artificial decorations are not permitted in the growing season between April 1st and November 1st.
​
**All floral decorations must be kept off the ground out of the way of mowers. No digging or planting of any kind is allowed. Any found will be removed–including potted plants dug into soil.
**Potted plants, flower boxes and baskets of cut flowers are allowed on lots one week following Mother's Day, Memorial Day, Father's Day – then must be removed.
**Concrete Products, glass, jars, cans, votive lights, palm and bric-a-brac of any description are forbidden.
**Cut flowers in disposable containers will be allowed on graves on the last weekend of each month.
Only by our shared responsibility, cooperation, and adherence to these expectations, will we be able to maintain the beautiful integrity of our Catholic cemeteries.