"Who is she that comes forth as the morning rising, fair as the moon, bright as the sun, terrible as an army set in battle array?"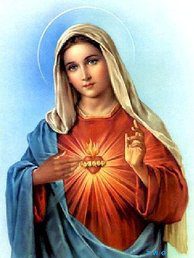 The Legion of Mary is a lay association of Catholics who, with the powerful leadership of our Blessed Mother, serve the church and community on a voluntary basis. The Legion, by the grace of God, has grown into a worldwide organization with several million members in about 170 countries. It aims to bring Mary to the world as a means of winning the world to Jesus through Legionary service, also known as Apostolic Works. These works include evangelization, visiting the sick and homebound, visiting those in nursing homes and hospitals, distributing Catholic literature, and carrying out any work assigned by the pastor.
Are you interested in joining Mary's army?
Please call Diana Hayden at 860-738-9986.
We meet in the Franciscan Center every Tuesday at 11:30 am.
There are two types of membership: Active and Auxilliary.
Active Members must attend weekly meetings, which are usually 1 – 1.5 hours. Additionally, active members must complete at least 1.5 hours of works each week, pray the legion prayers every day, and attend the Legion events unless conflicting circumstances arise..
Auxilliary Members are not required to attend meetings or perform works. The Auxilliary membership is the Legion's prayerful support group as active members strive to win the world to Jesus' sacred heart. Auxilliary members are required to pray the legion prayers every day and attend all Legion events, unless conflicting circumstances arise.